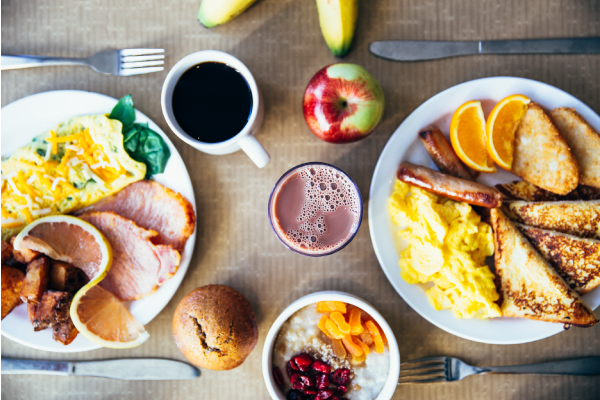 I find myself dining out more often in our awesome Midwest summer days and nights; thought I would pass on a few great spots I've found over the years. You'll find these places in Des Plaines, Mt Prospect, Norridge, and surrounding.
Breakfast
Gail's Carriage Inn
1445 Elmhurst Rd Des Plaines, IL 60016
"Very good specials! Not the typical fare and all the egg dishes are great. Oh, and try their OJ, it's delish".
Lunch or Dinner
Jimmy's Restaurant
1440 Rand Rd Des Plaines, IL 60016
"Great Leg of Lamb dinner special. I also like their Macadamia encrusted Tilapia and Pork Schnitzel dinners".
Mr Beef and Pizza
1796 Elmhurst Rd Mt Prospect, IL 60056
"Oddly enough, for a place named MR BEEF my favorite dish is the Vegetarian Pizza- Amazing! Never had a bad one. Sandwiches are good here too – unlimited refills on soft drinks – Nice!
Hoa My Chinese Restaurant
8528 W. Lawrence Ave Norridge, IL 60706
"Great all-inclusive dinners. If you eat in the restaurant it's a buck cheaper, plus soup in included. Their Yu Shing Chicken is very good!".
Franchise Restaurants
"Culver's, Raising Cane's, and Taco Burrito King are at the top of my list".
Looking for a REALTOR® that cares about you, is always a pro, and enjoys good eats? Think of me! Call anytime for quality guidance when buying or selling a home.